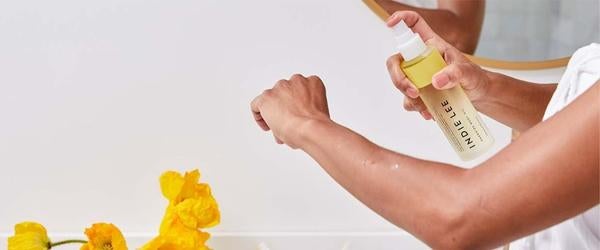 Caviar Lime
(Microcitrus Australasica)
Botany & Composition
A small tree that bears cylindrical citrus fruit with pearl like seeds that look like caviar roe. It is high in vitamin C.
Geography: found in sub tropical rainforests in Wales and Australia.

Historical Uses
Indigenous Australians have used this fruit in food and medicine for thousands of years. The high fruit acid and antioxidant content delivers exfoliating properties that help leave skin softer, smoother and brighter. In skincare it is is often used in masks, peels and creams.

Found In
Radiance Renewal Peel, Gentle Daily Peel