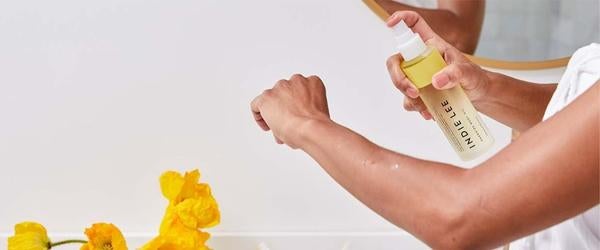 DL Panthenol
(Panthenol)
Botany & Composition
Also known as pro-Vitamin B5, this ingredient is found in all living cells and tissue and can be plant derived from molasses or rice.
Geography: China.

Historical Uses
This quick absorbing, soothing ingredient helps skin feeling plump and hydrated.

Stories & Legends
The name comes fom the Greek "panthothen" which means "everywhere".

Historical Uses
Mineral Sunscreen, Energise Body Wash, Sleep Body Wash, DeStress Body Wash