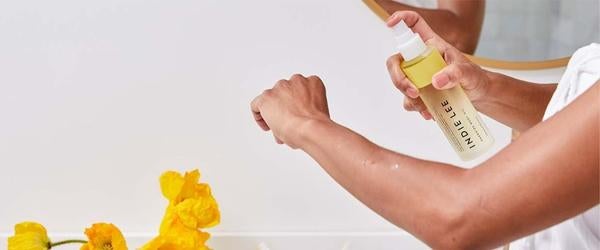 Horse Chestnut
(Aesculus Hippocastanum)
Botany & Composition
Family: Hippocastanaceae.
These trees grow up to 100 feet tall, have green leaves, white flowers and large fruit, known as the horse chestnut which contains 1-3 seeds/nuts (conkers) that are light green on the inside and have spiky growths on the outside. It contains flavonoids, tannins as well as 16% to 20% triterpene glycosides (saponins).
Geography: Native to the Balkens and are now naturalized throughout Europe, Western Asia and the US and India.
Historical Uses
Horse chestnut can improve the appearance of dark circles and even the skin tone around the eye area.

Stories & Legends
Folklore states that in 1576, the Turkish Ambassador gave Charles de I'Ecluse, the Ambassador of Vienna (during his visit to Constantonople), a Horse Chestnut that was ready to bud. As a result of that gift, Horse Chestnuts spread through Europe over the next 200 years. In rural areas of Europe, people often carried 1-2 conkers in their pocket to protect them from rheumatism and lower back pain. The conkers also came to symbolize money. Conkers were hung in closets to protect wool clothes from mites.

Found In
I-Waken Eye Serum