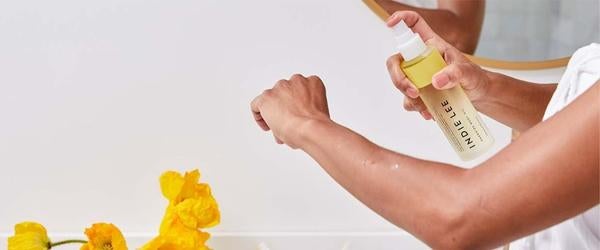 Mandarin
(Citrus Reticulata, Citrus Nobilis)
Botany & Composition
Family: Rutaceae.
Mandarin is an evergreen tree that grows between 15 and 20 feet tall with a single trunk. The peel of the fruit varies from yellow to deep orange-red when ripe. Similar to oranges, the most sought after parts for skincare are the peel. The fruit rind of the mandarin is expressed to create this sought after oil.
Geography: Most abundantly grown in Japan, Southern China, India and East Indies. The tree tolerates drought, and the Mandarin Orange handles cold weather much better than Sweet Oranges.

Historical Uses
The history of topical Mandarin Orange use goes back 3000 years in China and was brought to Europe in the early 1800's. It's small, sweet, antioxidant rich fruit was traditionally given as a gift. In addition to its use in aromatherapy, it has been used as a skin brightener and smoother to achieve more radiant looking skin.

Found In
Purifying Face Wash, Gentle Daily Peel, Active Oil Free Moisturizer, Whipped Body Butter